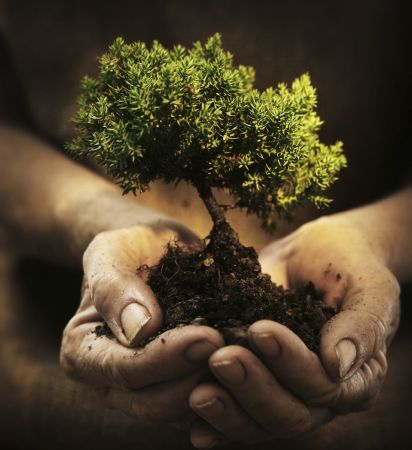 Fostering positive candidate relationships is a crucial element to building a high quality talent pool. This talent pool will serve your company over the years and making sure that it is filled with the right type of candidates will save time and costs in the long run.
Winning over candidates and creating good advocacy for your company really can hinge on how important they feel to you as a recruiter; regardless of maybe they get the job in the end. However, the time and energy it will take to build this type of close relationship with each candidate who comes into contact with your hiring process, is exhausting even just to think about.
Implementing some techniques to help you forge close relationships with candidates without having to literally give the amount of one on one attention require, is important to your recruitment strategy, for candidate experience and getting the best talent.
Candidate Journey
Firstly, understanding the journey your candidate will take is important to be able to make sure you can nurture them through each stage. From when the candidate is passive to active there are lots of points that require you to be proactive and support them to build this "positive" feeling. Starting with initial interactions, through applications, interviews and decisions - each part of this journey is a potential time where you can understand how the candidate might feel, what they might be looking for and therefore tune your responses to give them a good feeling throughout. Being empathetic and mapping our their journey, will allow you to create a candidate experience funnel and mark the spots where as a recruiter you can engage and build a good relationship.
Meaningful Engagement
Anytime you engage with your candidate it should be meaningful and specific to them. This starts from the very beginning with your content being structured and meaningful for the role you're advertising. Fully understanding the candidate you require, the goals and aspiration for the role, then making targeted content to this will get the right candidates in from the very beginning. From this point engaging with them in a meaningful and deliberate way is key, understanding who they are, they're background and tailoring communications to them - will inspire a better candidate relationship. Closeness can only be borne if candidates actually feel you are specifically speaking to them, and not blanket messaging all appropriate applicants. Therefore, adding in small details relevant to them, engaging at times that work for them and checking in with them even if there is no news, are all great ways to keep the communication meaningful and the relationship positive.
Consistent Engagement
Consistency is really important for founding a good relationship with the numerous candidates you'll come into contact with. This is normally where recruiters fall down, and candidates get lost in the retention funnel - because juggling lots of candidates, and roles and stages isn't easy; especially when trying to keep communication meaningful and specifc to each person. However, having regular emails, reminders and check-ins with all candidates under your purview is the one way to make sure they stay within the funnel and happy to be there. To be able to handle consistent communication, it is a good idea to implement software that can cope with this for you and help nurture your relationship with your candidates. Having automated responses that are triggered at different points in the funnel, or using chatbots can really take on this task and make sure that this key stage is taken care of with ease and really aid in making these relationships possible to manage.
End to End Engagement
One of the key findings from studies on candidate experience and satisfaction throughout recruitment processes is that they feel better relationships are formed when they get honesty, real feedback and consistency. In this case, it is important to take each candidate through the whole recruitment process with care and attention, so even if they are not going to get the role, making sure they are handed off properly. From the moment they come into contact with your company, to either when they get or do not get the job - each interaction has to be positive and understood. If they require feedback, give it to them, stay honest with where they are in the process and make sure to offer all candidates the option to stay in the candidate pool. This type of 360 communication will ensure positive relationships with candidates, which is great for your brand advocacy, and also for having a rich talent pool of highly engaged candidates.
But...
How can you simply nail all of these techniques without losing valuable employee time to constantly crafting these relationships?
Chatbots are a great way to manage these relationships fully. Everything detailed above takes time, understanding and a lot of empathy, which as stated before when there are a lot of roles and candidates to place in them - it can be an impossible task. However, chatbots, such as Job Pal, can really help you to manage this. Initially candidate engagement can be managed by A.I, set up to give specific communication from their application and can set up interview times for you seamlessly. Also throughout the application process the chatbots can aid in automated check-ins, for prompting candidates and for keeping the communication channels open. Then in post-application stages, chatbots can be applied to create a positive end note at any stage in the funnel, until you are required to give feedback. Implementing this type of software will free up time for you to do the human parts of recruitment, give more time to actually keep on top of your candidates and therefore be able to foster this really positive relationship as you will be more aware of everyone's needs. Think of a chatbot as your new secret weapon in fostering closeness, having highly engaged candidates, creating a positive employer brand and a rich talent pool for future roles.