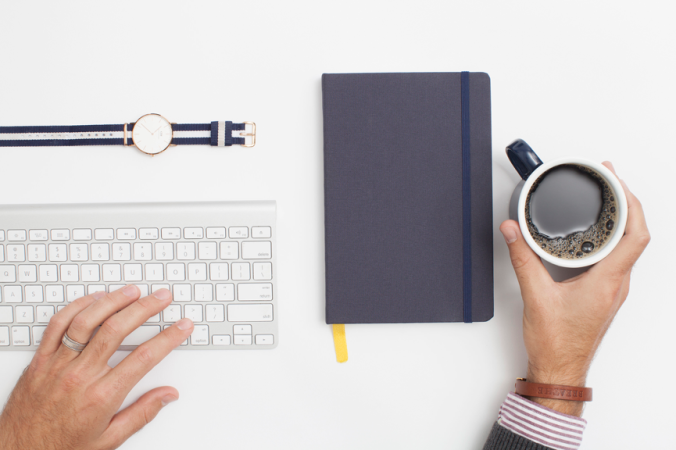 In an industry where there is an average of 250 CV's received for each job position, how are you going to drown out the white noise and hone your recruiting skills to optimise your and your companies time?
One of the best ways to make sure you are continually pruning your skills and tactics when it comes to approaches in recruiting potential candidates is to use some of the best resources online to find out what works and what doesn't. This can save you a lot of time and will help you to learn quickly and adapt in the ever-changing environment of candidates and interviewing.
We've complied a list of the ten best influencers for recruiters in 2016; go forth and seamlessly recruit!
1. Eric Winegardner
Most well known as the public face of recruiting powerhouse Monster.com, his blog Monster Thinking (http://www.monster.com/career-advice/news) brings together a diverse range of professionals within the industry and encourages them to comment on trends, provide information and data as well as key insights. If you're interested in the technological processes of recruiting, this blog is for you, with many articles focusing on HR automation and hiring automation, as well as candidate screening and engagement. The perfect blog for a mix of emotive content and fact based articles on pioneering technologies.
2. Jim Stroud
It is time to breathe in a breath of fresh air with Jim. Shaking up the industry with his well-crafted videos and podcasts (https://www.youtube.com/user/jimstroud) this is a great way to delve into the common issues of social recruiting and how to utilise different social platforms to empower your recruiting process. The perfect way to get some insight on your morning commute, just pop in your headphones and delve into Stroud's down to earth world of advice.
3. Steve Boese
With over 15 years of experience, Boese brings his blog Steve Boese's HR Technology (http://steveboese.squarespace.com/) crammed with all the latest news on HR Technology. The content focuses on everything from HR automation and how it will affect the industry; to reviews on new HR tools that will help streamline your processes. Despite the plethora of meaty information, Boese keeps the blog humorous and is also a good spot for HR generalists to stop for a browse every now and again especially do listen to the HR Happy Hour Podcast. Don't forget to follow him on Twitter to keep up to date with his anecdotes and the breaking HR technology news (@SteveBoese).
4. TLNT
One of the best foundation blogs out there, TNLT (http://www.eremedia.com/tlnt/) has been shared on social media over 50,000 times and is definitely your bread and butter when it comes to the business of HR. Aggregating information from the best in the industry, this blog gives such a wide range of content rather than focusing on inside industry information. Covering everything from legalities, to candidate screening, hiring automation, the latest HR technologies and social recruiting as well as engaging candidates and the experience you provide them. There is no better place to come when you're in need of learning the facts of your industry or need to know the latest news in data-led insights and the sharpest new technology that could revolutionise the industry.
5. Kris Dunn
On the look out to get your finger more on the pulse of social media when it comes to your recruitment efforts? Look no further than Dunn's aggregation of great bloggers and resources known as Fistful of Talent http://fistfuloftalent.com/ combining a compelling array of videos, articles and podcasts to really break away from the jargon of recruitment and help you to find the answers you're looking for. Bringing your practice right into the 21st century, with tips on how to make social recruiting through Linkedin and Instagram work for you when sourcing the perfect candidate.
6. HR Daily Advisor
One of the most useful resources to put on your daily reading list immediately! Bursting with tips, advice and news; updated daily, http://hrdailyadvisor.blr.com/ is a great blog to scan every morning to keep up to date with what the industry is talking about currently. Attention is given to age-old issues within the industry and also more modern age and breaking issues with social recruiting, candidate screening and how candidates think and react to your output as well. Think of this blog as your morning cup of coffee to get your gears turning!
7. Systematic HR
Do you sometimes feel your swimming in a stream of tech and analytic jargon in your HR practice? Want to become savvier about the latest technology, the newest HR tools and all the treasure trove of new data in the HR industry? Then Systematic HR (http://systematichr.com/) is for you, making intelligent discoveries, complicated technology advances such as Artificial Intelligence and it's part in recruiting, much more accessible to every HR professional. Dubbed the intersection between HR strategy and HR technology, this blog will truly help your processes become more informed by the latest recruiting tools, automated processes and social-led recruitment strategies, to give you a much more intelligent insight into your practice.
8. HRN Blog
Pioneering vision, the HRN blog (https://blog.hrn.io/) aggregates a multitude of media from podcasts and videos to articles and quick listicles. What sets this blog apart from the rest is that it provides a great insight into the solutions you need to stay ahead of the recruiting game. Pulling together all of the latest HR technology insights with recruiting tools, HR analytics and forecasts for the future; this is really a blog to come to and learn what the future of recruiting may look like and how to harness this to beat the curve when it comes to your recruiting game.
9. Trish Macfarlane
Trish is the brainchild behind blog HR Ringleader (http://hrringleader.com/blog/) that is a wealth of knowledge on all things related to HR technology and HCM. Creating content over webinars, personal insight blog posts and the "human talks" YouTube show; Trish gets to the heart of the digital issue and how it will transform and need to be considered in all future recruiting strategy. This blog is the perfect mix for garnering professional insight from inside the trenches, as well as informing on what tools to be aware of and how technology fits into so many practices of HR and candidate screening and engagement.
10. Glen Cathey
Let's face it, social media has completely revolutionised our world in the past decade. This has had a knock on effect to many business' recruiting processes, with social recruiting becoming a hot topic. Knowing how to search for the right candidates, how to screen them via social media, what tools to use to help you, are all things that have become imperative in recent years. Glen uses his insider knowledge as the SVP Talent Acquisiton Strategist and Innovator at Kforce and obsession with candidate attraction, engagement and acquisition to fuel his blog Boolean Black Belt (http://booleanblackbelt.com/). This is one of the best resources to know how to hook in social media to your candidate sourcing practices, to gain knowledge on what social media platforms are doing to help you in acquisition and what the future of recruitment looks like now that social media is it's new partner.
Brought to you by Luc Dudler, Founder & CEO of Job Pal