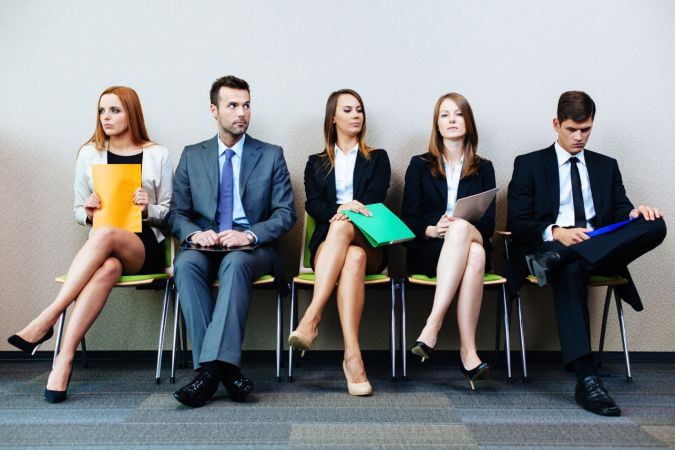 When you are a busy job recruiter, you can save time with automated text messages. The recruitment process can be tough, especially when the job opening you are trying to fill requires extensive experience. Once you have a job opening, building up a pool of applicants can take time. If you add text messaging into your recruitment strategy, this allows you to have a pool of applicants already interested in working for your company right at your fingertips. You will need to create a list of subscribers, and learn how to use text messaging to attract quality applicants. Here's how:
Set Up a Subscription List
You can build up your subscription list any place you are looking for new talent to add to your system. For example, when an applicant asks for additional information about a potential job, you can ask for permission to send a text message instead. As you build up your list of subscribers, you will be creating a strong pool of applicants to contact when you have jobs to offer. You can have applicants fill out a card if you are hosting a table at a job fair, or ask for permission to send texts when a person contacts you through email.
Alert Your Subscribers About a New Job Posting
When someone signs up for a job board, you can send out an alert about a new job posting to interested candidates. This is an effective way to reach a large demographic of interested candidates within minutes. The individuals you are texting have already agreed to receive your texts, so it is less intrusive than a phone call or email for recruitment purposes. Make sure that the job notifications you send out are personalized for the recipients, and don't just send out a mass text to everyone for every job that comes up.
Request Applications
Once a potential recruit has shown interest in applying for the job you have offered, you can have an automated text sent out to request an application. You will want to choose the right HR Solution to ensure that all messages are appropriate. For example, if an applicant responds that they want to fill out an application, you'll need to make sure that the message sent provides a link to your application online. When the wrong automated messages are sent, it can cause headaches while you are recruiting
Send Out Reminders Automatically
Automation is also useful when you have a number of interviews set up for a job you are trying to fill. An automated text to remind each applicant of their scheduled interview time the day before the interview will help save time wasted if people don't show up. You can also send out a quick automated text to remind applicants that their application is not complete and that they need to fill out a few more items.
Once you've made the decision to hire an individual, the onboarding process can be made easier with automated texts. It's an easy way to communicate, and you can set up a new email account, offer insurance options and send links to important orientation information. It's an efficient, affordable way to boost communication throughout your business.
Author Biography:
Ken Rhie
Ken Rhie is the CEO of Trumpia, which earned a reputation as the most complete SMS solution
including user-friendly user interface and API for mobile engagement, Smart Targeting, advanced automation, enterprise, and cross-channel features for both mass texting and landline texting use cases. Mr. Rhie holds an MBA degree from Harvard Business School. He has over 30 years of experience in the software, internet, and mobile communications industries.