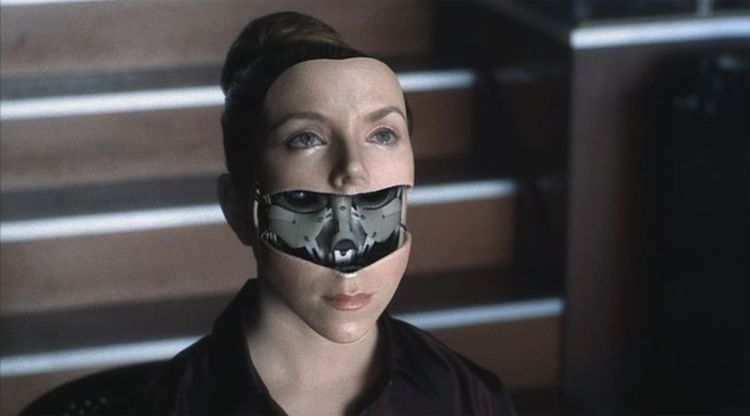 (Steven Spielberg A.I., 2001)
Even if your workforce still has hands from flesh and blood, a trend in the corporate landscape is unmistakable: the interface between people and companies is becoming increasingly digital, and artificial intelligence (AI) has long been playing an important part of many industries and business sectors.
Artificial intelligence sets new standards in competition
From chatbots to autonomous cars with computer-assisted visibility to 'live translations' all thanks to artificial neural networks - AI is no longer just a tool in the background but sets new standards in the competition for markets and employees.
Good in business: AI far from apocalypse scenarios
At the latest since Steven Spielberg 2001 with his science fiction blockbuster "A.I. Artificial Intelligence "made the Box Office ring, the topic" Artificial Intelligence "increased on social focus and is controversial. In spite of all technological advances - especially in the area of industry 4.0 - the fears and fright of manipulations and robots without limbs, which make human work and emotions unnecessary, persistently persist in the discussion about artificial intelligence. After all, the digital revolution that we are experiencing today has nothing in common with fears of mechanical beings who claim to be the world's best.
We lived in an era of human empowerment that would be supported and personalised by automation. Instead of replacing human work, artificial intelligence should help us to make work processes more efficient and flexible. "Today, we humans are developing technology that adapts to our needs and helps us passively," commented Jürgen Pinkl, Managing Director Accenture Technology in Germany. "We do not wait to see how technology will affect our lives, but rather use technology to shape our work and life to meet our needs." As part of its Technology Vision 2017, Accenture, a global consulting firm, has selected the personalization of artificial intelligence as a " Trend.
AI accelerates innovation
In professional life, artificial intelligence helps us to optimise our work and work together across national and national boundaries. This is particularly apparent in the example of communication. Billions of emails are sent out every day, and we use state-of-the-art networks and video conferencing systems to communicate with colleagues and business partners. From standard platforms and collaborations, entirely new business models emerge, the speed of innovation accelerated enormously. Above all in the field of medicine, the possibilities are ground-breaking and often lead to a significant reduction in the mortality rate. And even industries that could not have appeared earlier than technology, such as nature conservation and species protection, now benefit from digital concepts.
The digital colleague
Especially in our role as employees, we have high demands on "our" company and want to take full advantage of the benefits of digitalization, above all speed and flexibility. This is the result of a spirit of partnership, which enables companies to use their artificial intelligence to make even more of their employees' needs and to provide them with the necessary tools to increase motivation, productivity and quality of life. For example, companies like chatbots - text-based dialogue systems - lend more and more personalities, for instance through human nomenclature. Eliza, Siri, Alexa & Co. know us well and support us without contradiction in our daily to-dos in the private as well as the professional area.
The market is booming: According to industry forecasts, an average citizen could have more conversations with chatbots by 2020 than with their life partner. To differentiate themselves in the competition, companies shape dialogue programs, which are often an artificial intelligence, more emotionally intelligent and empathic. Experts are convinced that only those businesses that succeed in adopting modern technology and applying them to the human needs of individuality and empathy will actively shape the digital markets of the future. For the change of the digital landscape is the focus of the person.
Sources:
https://www.accenture.com/de-de/company-news-release-fjord-trends-2017?c=ad_gigermanyFY17_10002009&n=bac_0317
https://www.accenture.com/de-de/insight-disruptive-technology-trends-2017?c=ad_gigermanyFY17_10002002&n=bac_0317